Latrovalis & Co
Hall: Hall 3 Stand: G-308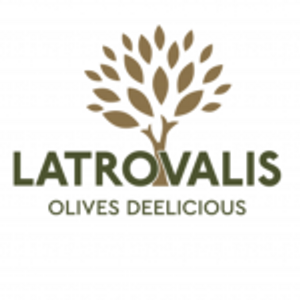 Latrovalis is a third-generation company dedicated to the craft of curing olives. Traditional curing methods enhanced by state-of-the-art food technology and cutting-edge know-how ensure that our products comply with the strictest international certifications and standards. Our product portfolio comprises exclusively Greek olive varieties of the highest quality. We offer our olives either with our brand or a private label in all possible forms and in packaging ranging from 30gr to 150 kg.
Address
3RD KM SERRESNIGRITA SERRES
Serres, Greece
0
Greece
Latrovalis Olives Deelicious - An extensive variety of Premium Greek Olives in all possible forms and packaging

A third-generation family business specializing in the curing, packaging, and exporting of Greek olives.

Tasty dishes are elevated by the use of Latrovalis Olives Deelicious.