Mayar Food Company
Hall: Hall 1 Stand: S-102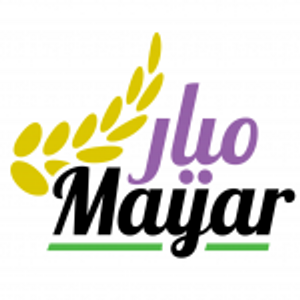 A valuable experience well-established in history, which was initiated by Sheikh Abdul-Qader Al-Muhaidib in 1946 AD. We are starting invested in the food industry over the past decades. Today, Mayar company officially wears a modern suit in harmony with its great historical legacy, acquires more than a quarter of the Saudi market in the rice segment, and has 12 branches across the Kingdom.
Address
Salman Al Farisi Street Dammam, Eastern
Eastern, Dammam, Saudi Arabia, 31413
31413
Saudi Arabia
إمكانك الإستمتاع برحلة ميارين الأغذية من لحظة زراعة حبة الأرز وحتى تقديمها على المائدة في أبهى شكل وأشهى طعم ميار الأغذية : الشركة الرائدة بمنتجات الأرز : بنجابي المهيدب ، الوليمة ، العائلة ، وايت سوا ...