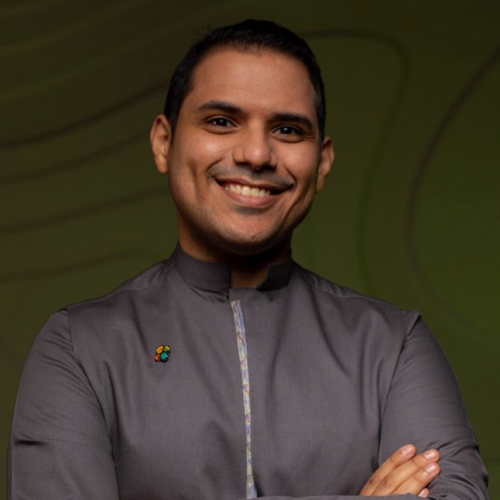 Abdulrahman Aljiffry
Abdulrahman AlJiffry is a Partner at 500 Global, a VC firm with more than $2.7b in AUM with a truly global portfolio of active programs and companies. Abdulrahman is focused on the MENA Accelerator Fund, helping scale MENA most promising startups in a rapidly growing and maturing market.

Additionally, he is an active angel investor with a diverse portfolio of startups across Saudi Arabia and the region. Abdulrahman is a board member of Oqal Angel Investor Netowrk, the first and largest network of angels in KSA. He is is deeply passionate about supporting founders and has delivered countless workshops in 10+ countries in topics ranging from Fundraising & Pitching to Defensibility.

Prior to 500 Global, Abdulrahman headed the Startup Programs at King Abdullah University of Science & Technology (KAUST). The flagship being TAQADAM, the largest Accelerator program in the region. Abdulrahman also oversaw Destination DeepTech, a program helping international DeepTech companies soft-land in Saudi Arabia and access the market, infrastructure available to grow their companies and further develop the Deep Tech ecosystem in MENA.

Abdulrahman helped found KAUST's accelerator program during the early days of the Entrepreneurship Center and supported the KAUST's entrepreneurial efforts. KAUST was named as the best Higher Education Institution Supporting Entrepreneurship in the 3rd Global Entrepreneurship Summit December, 2012 only 18 months after the founding of the Entrepreneurship Center.

Through his duties on several boards, Abdulrahman mentors and advises startups in product development, building a company to help commercialize high potential R&D output into promising high growth enterprises.