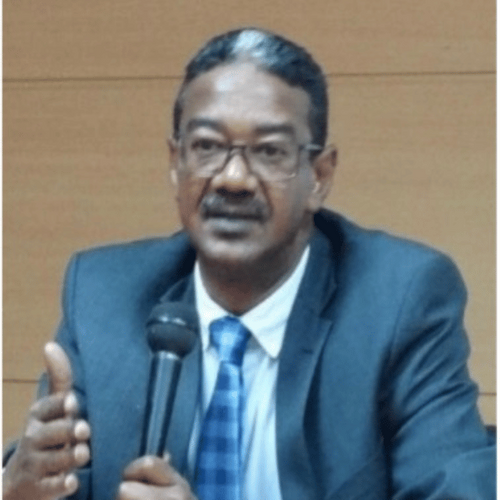 Ayman Omer
Director Technical Cooperation Programme
,
KSA, United Nations Food and Agriculture Organisation (FAO)
Mr. Ayman Omer is the Programme Director of the Food and Agriculture Organization of the United Nations (FAO) Technical Cooperation Programme in the Kingdom of Saudi Arabia, OiC. He has over 25 years of experience in international development in 22 countries in the Middle East, and Africa. Prior to his current role, Mr. Omer served as Senior Programme Officer, and Delivery Manager for the Regional Initiative on Building Resilience at the FAO's Regional Office for the Near East and North Africa (NENA).
Mr. Omer started his career with UNDP in Sudan as programme quality expert. Before joining FAO, Mr. Omer served as Country Director for Oxfam International in various countries including Ethiopia, Uganda, Eritrea and Yemen. He holds a Masters in Agriculture Economics and a post-graduate Diploma in Management and Leadership.
الأستاذ أيمن عمر القائم بأعمال مدير برنامج التعاون الفني لمنظمة الأغذية والزراعة للأمم المتحدة بالمملكة العربية السعودية، لديه أكثر من 25 عامًا من الخبرة في المجالات التنموية الدولية في أكثر من 22 دولة بمنطقة الشرق الأوسط وأفريقيا. قبل التحاقه بمنصبه الحالي، عمل سعادته في وظيفة كبير مسؤولي البرامج ومدير المبادرة الإقليمية لبناء القدرة على الصمود من أجل الأمن الغذائي والتغذية بالمكتب الإقليمي لمنظمة الأغذية والزراعة للأمم المتحدة للشرق الأدنى وشمال أفريقيا.
بدأ الأستاذ أيمن عمر حياته العملية مع البرنامج الإنمائي للأمم المتحدة في السودان كخبير متابعة وتقييم المشروعات. وقبل التحاقه بالفاو، شغل سعادته منصب المدير القطري لمنظمة أوكسفام العالمية في عدد من الدول شملت إثيوبيا وأوغندا وإريتريا واليمن. يحمل الأستاذ أيمن عمر شهادة الماجستير في الاقتصاديات الزراعية وشهادة دراسات عليا في الإدارة والقيادة.