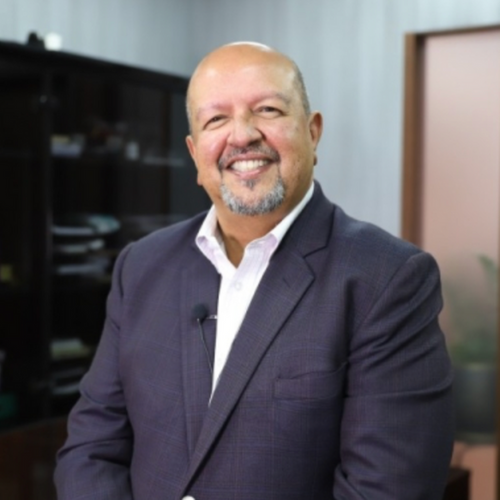 Bobby Rajendran
Bobby Rajendran is CEO of Tamimi Markets and led the growth of this Fresh Food retailer to over 100 locations across Saudi Arabia and Bahrain. The company operates stylish full-size and express format supermarkets that have been voted a Top 100 Saudi Brand. In December 2022, Tamimi Markets was named Fastest Growing Supermarket Chain in Saudi Arabia by Global Brands Magazine of the UK, and certified as a 'Great Place to Work'. Bobby embraces the spirit of this family business with a corporate culture of 'Once you walk in, you're family' - working equally for Tamimi's customers, associates and suppliers.
Bobby's 30 years of professional international experience in retail food distribution and manufacturing includes executive roles in multi-billion-dollar corporations such as the HAVI Group (global McDonald's restaurants partner), SUPERVALU (US retail and wholesale food giant), and Johnson Diversey. Bobby joined Tamimi Markets in 2014 as VP of Finance and was promoted to GM in 2019. Tamimi Markets strategic partnerships include Safeway Stores USA, Costco USA, and Sainsbury's UK. Tamimi Markets is also a joint venture partner with Mitsui of Japan, introducing the next generation smart farms to Saudi Arabia. Tamimi Markets is a direct importer of over 3,000 containers per year of food and consumables. Bobby describes Tamimi Markets as "A Saudi family, proudly serving the families of Saudi Arabia and Bahrain, with Fresh, Safe, Healthy Foods – with a Smile" and welcomes you to visit his innovative and Fresh-positioned stores whenever visiting KSA or Bahrain.
30 years' international food retail experience. Led the growth to over 100 Tamimi locations across KSA & Bahrain and recognition as a Top 100 Saudi brand and "great place to work", also the fastest growing supermarket chain.