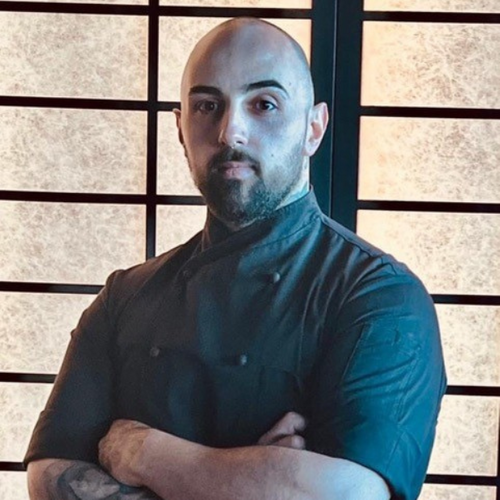 Gianvito Fanizzi
Gianvito Fanizzi started his hospitality career working in a small family-run restaurant in his hometown. Wanting to learn more about different kind of cuisine and eager to improve his skills, he decided to move to London.
At first, he worked in different Italian restaurants around London until, thanks to a friend, he got his first contact with the world of Japanese cuisine.
Soon, he wound up working for ZUMA in London's Knightsbridge area, then moved to New York, and then Dubai. After a year in the UAE, he felt a need to grow by learning more different kinds of cuisine, after which he had the opportunity to explore the depths of French Cuisine through a return to the UK, at the Savoy Grill by Gordon Ramsay in London.
After this French experience, Gianvito returned to Asian and Japanese cuisine by working at the opening of Lucky Cat by Gordon Ramsay, led by one of the greatest British chef, Ben Orpwood. After two successful years at the Lucky Cat, he decided that it was time to once again leave London in search of a growth-inspiring new challenge.
His Saudi experience started with the Al Moajil Hospitality, as a Sous Chef for the opening of Belgravian Brasserie, a French fine dining restaurant in the Eastern province.
Within just one year, he got the chance to work at the new opening of Nozomi in Riyadh as Executive Sous Chef at first, and was quickly promoted as a Head Chef within just 3 months from the restaurant's opening.