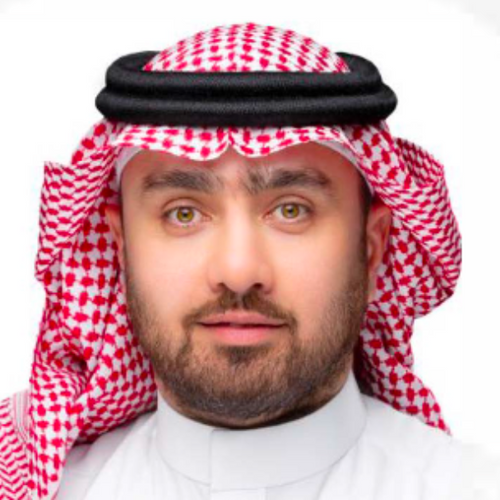 Khaled Temairik
"Leadership is not about title or designation; it's about impact, influence and inspiration." This is what drives Khalid Temairik, the CEO of the Basamh Group, a leading FMCG marketing and distribution company operating in the MENA region. Khalid has over 25 years of experience in driving sales growth in the FMCG Industry.
Khalid's career started at Procter & Gamble, Saudi Arabia in 1998 with a 9-year long tenure as Brand Manager for skin care, healthcare, and feminine care which has given him the opportunity to work with the world's leading brands such as Olay, Pantene and Always.
His revolutionary work earned him a spot as Associate Director for Gillette, where he further developed its portfolio and marketing strategies. Following his career in P&G, Khalid established and lead Saudi Goody Products Marketing Company Ltd. as its General Manager for over 11 years. During his leadership, he has established Goody as a household brand and further launched new brands and expanded into five new markets, including South Africa.
This, hereby, has resulted to quadrupling the volume and value of the business. As he assumed the role of CEO for the Basamh Group in 2018, Khalid has transformed a traditional distribution business into a multinational CPG enterprise, not only its operations but its organizational culture as well.
This massive transformation has been the result of highly effective teamwork and the passion for meaningful work that he imparts to everyone he works with. Khalid envisioned a Saudi-based company with locally rooted values but as productive as a multinational company. He has always believed in Saudi talent and the potential of the Kingdom's youth.
Khalid is also anentrepreneur. Having passion for food, especially sushi, he started his own chain of Japanese restaurant, Wakame, in 2008. He is also a Board Member in various prestigious institutions in the Kingdom, namely the International Medical Center, Jeddah Chamber of Commerce, and the lttihad Football Club. Leading the Basamh Group is not just another job for Khalid.
He aspires to inspire other local growing organizations, to help upcoming leaders and to leave a positive impact on the society at large.