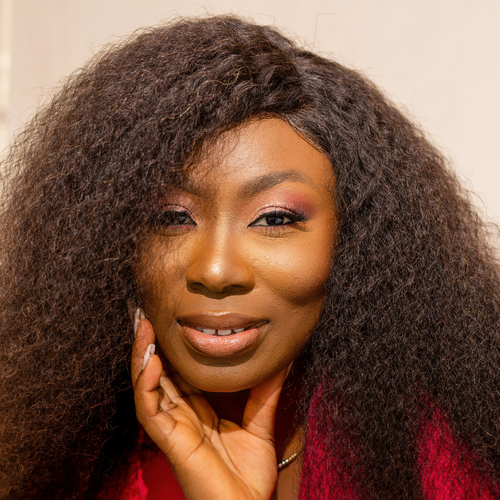 Mayowa Adegoke
Journalist & International Correspondent
Mayowa Adegoke is a highly respected media personality in the UAE, who has made significant contributions to African media in the region. She is an award-winning TV show host, journalist, and public speaker, who is passionate about leadership, purpose, identity, and storytelling for success. As the co-founder of Archgoke Interactive, Mayowa has built a media bridge between the GCC and Africa. She is also the co-author of the book, "The Black and African Guide to Moving to Dubai".
Mayowa's impressive career as a TV professional has seen her become the Middle East correspondent for Channels TV, one of Africa's leading news stations. She has interviewed several high-profile personalities, including CEOs, politicians, artists, and entrepreneurs. Mayowa is an in-demand moderator for high-end conferences and events, with engagements including GITEX, Africa CEO Roundtable Series, Titans of Africa gala, and All Africa Festival.
In 2022, Mayowa was recognised as one of the Top 100 Most Influential People of African Descent (MIPAD) in the Media and Culture category, Media Personality of the Year 2021 by Lovin Dubai, 1 of 12 Inspirational and Entrepreneurial Women In The UAE 2021 by the UAE Africa Networking Group, and as a Nominee for the Future Africa Awards 2019.
Mayowa is passionate about helping others find their voice, tell their unique stories, build confidence, and ultimately discover their purpose. Through her social brand, TheLadyMayowa, she regularly hosts community initiatives to promote inclusiveness and progress, including the HangoutwithLadyMay and Road To Success Seminar. Mayowa is married to Timilehin Adegoke, and they have a son named Ebunoluwa.
Award-winning TV show host and journalist. Middle East correspondent for Channels TV, having interviewed high-profile CEOs, politicians, artists and entrepreneurs, Mayowa was recognized as Top 100 most influential people of African descent in Media and Culture among multiple accolades.