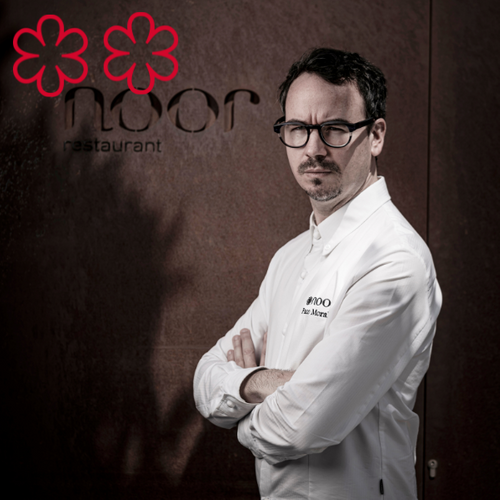 Paco Morales
For more than 20 years, Paco Morales has been carving his own path with his unique style of cooking, always looking outside for inspiration while still learning from his roots, and the breadth of his expansive professional experience.
He discovered that the most important culture of his city, Qurtuba (Cordoba), made it the centre of the Occidental world for a lot of reasons, from the social to the political and cultural. That was when he decided to base the idea for his next kitchen in the heart of the Andalusian world, by reinterpreting its recipes and culture through his personal project, Noor Restaurant.
Morales's inimitable way of interpreting the historic cuisine of Moorish Spain through a modern lens that sees it elevated to the heights of fine dining, while still staying true to the ingredients, methods, and ethos of its traditional roots, has made waves in the culinary world – so much so that he has received two Michelin stars within a rapid three-year span, along with 3 soles (suns) from the ultra-prestigious Spanish dining guide Repsol, as well as many other accolades.
Claim to Fame
Two Michelin Stars