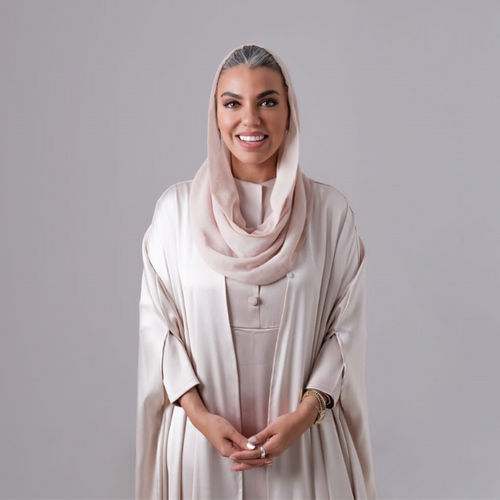 Weam Al Dakheel
Journalist, Board Member, Saudi Media Association
,
The Saudi Broadcasting Authority
As the first woman to anchor the main news bulletin in Saudi Arabia's main National TV Station (Saudi TV),
Weam Al-Dakheel's success story places her at the top of the list when it comes to the breakthrough Saudi female journalists.
Born in Morocco, raised in Jeddah and having studied in Lebanon, graduated with a bachelor degree in Journalism from the Lebanese American University and a diploma in Gender in Development and Humanitarian Assistance from the Institute for Women's Studies in the Arab World in Beirut. Al-Dakheel rose to prominence given her interesting and varied background, which featured both reporting and management positions. Alongside anchoring the main news bulletin on Saudi TV in 2018, Al-Dakheel appointed Operations Manager of the Saudi Television and in 2020 she held the position of Managing Director of the Documentary Film Centre in the Saudi Broadcasting Authority SBA.
Currently, she is an Independent Journalist working on documentary films to shed light on Vision 2030's most important achievements and a Board Member of The Saudi Media Association.