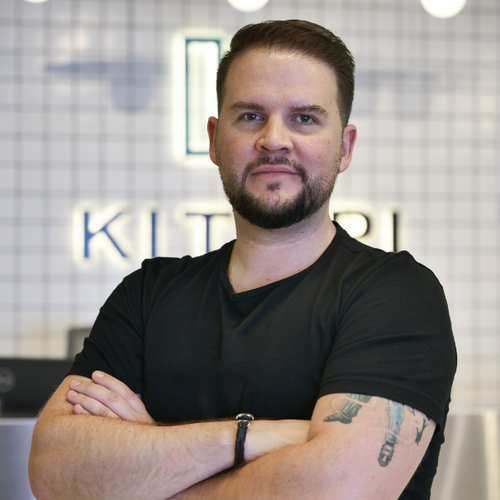 Wentzel de Wet
General Manager KSA Shobak
,
Kitopi
Wentzel David de Wet is the General Manager of KSA Shobak at Kitopi, the world's leading tech-powered, multi-brand restaurant.
Founded in Dubai, UAE, in January 2018, Kitopi's mission is to satisfy the world's appetite. With 5000+ employees and 200+ locations across the UAE, KSA, Kuwait, Bahrain and Qatar, Kitopi operates a portfolio of invested and franchised brands, helping them grow and scale - both in the delivery and dine-in space. In addition to its markets of operations, Kitopi operates its global customer experience center in Dubai, UAE, its engineering hub in Krakow, Poland, and its robotics hub in Odense, Denmark.
As General Manager of KSA Shobak, Wentzel oversees and drives the regional and global footprint of Shobak and FRN amongst other brands and Acquisitions. Wentzel first joined Kitopi's global growth team as Senior Brand Manager after which he was promoted to Operations & Business Excellence Director, leading the Shobak team and further enhancing the much loved Saudi brand's performance and regional expansion.
Before joining Kitopi, Wentzel was Managing Partner at SISBAN, where he worked expanding and developing Habra, Lunchroom, Gunbun, and Chestnut across the Middle East and United Kingdom. Spending the last 10 years in the GCC developing and expanding brands, Wentzel headed up operations in Al Ghalia, Bahrain, and also worked as Head of Operations in Qatar for Ali bin Ali. Wentzel holds a Bachelor degree in Hospitality Management from the University of Johannesburg and a Diploma in Business Management from James Maddison University