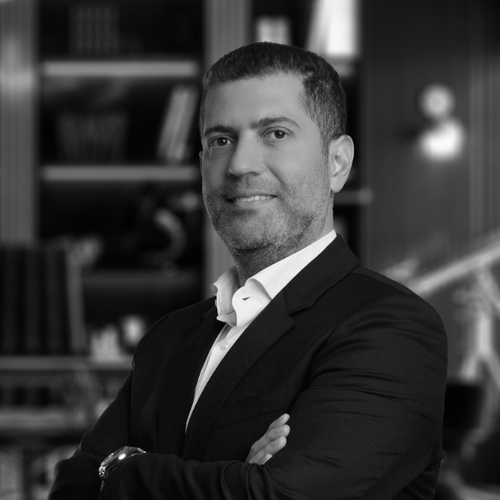 Ziad Kassabieh
CEO
,
Advanced Food Co. (SA)
Ziad Kassabieh is a visionary CEO and accomplished entrepreneur in the food and beverage (F&B) industry. With over two decades of experience in hospitality management, operations, and strategy, Kassabieh has played a pivotal role in shaping Saudi Arabia's F&B landscape. As the CEO of Advanced Food Co., he led the company to unprecedented success, launching a portfolio of renowned brands that resonate with Saudi diners.
Kassabieh's passion for creating authentic culinary experiences is evident in each of Advanced Food Co.'s concepts. From the nostalgic Lebanese restaurant Harat to the soulful Indian eatery RUHI, and the character-filled Italian destination Annabella, his dedication to excellence shines through.
With the launch of OXAR, a prime steak hall inspired by the Viking era, showcases Kassabieh's ability to push boundaries and create immersive dining experiences. With a focus on outstanding atmosphere, exceptional food, and unparalleled service, Kassabieh ensures that Advanced Food Co.'s brands stand out in the competitive market.
Recently launched Maitre Choux, the first and only choux pastry specialist in the world, Offering a modern twist on French patisserie, with a range of exquisite choux pastries, éclair, chocolate, and cakes as well a full day dine-in experience from Breakfast to Dinner.
Kassabieh's forward-thinking mindset extends beyond the Kingdom of Saudi Arabia, as he envisions expanding Advanced Food Co.'s presence globally, including plans for London. Additionally, he seeks to venture into the catering industry, providing top-notch services for private and luxury events.
With a deep-rooted love for the F&B industry and a commitment to continuous innovation, Ziad Kassabieh is poised to lead Advanced Food Co. towards a future of unlimited possibilities. His strategic vision, relentless pursuit of quality, and unwavering dedication to customer satisfaction have solidified his position as a respected leader and trailblazer in the industry.