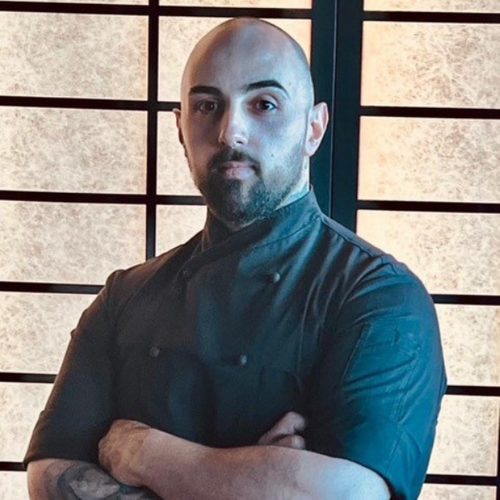 Gianvito Fanizzi
I started my hospitality career working in a small family run restaurant in my home town.
Wanting to learn more about different kind of cuisine and eager to improve my skills, I decided to move to London.
At first, I worked in different Italians restaurant around London until, thanks to a friend, I got a first contact with the Japanese cuisine.
I started to work for ZUMA in Knightsbridge in London, then moved to New York and lately Dubai.
After a year in Dubai, the need to learn different kind of cuisine pushed me to explore the French Cuisine at the Savoy Grill by Gordon Ramsay.
After this French experience I went back to the Asian and Japanese cuisine and started working at the opening of Lucky Cat by Gordon Ramsay, led by one of the greatest British chef, Ben Orpwood.
After 2 successful years at the Lucky Cat, I decide was time to go and leave London.
My Saudi experience started with the Al Moajil Hospitality, as a Sous Chef for the opening of Belgravian Brasserie, a French fine dining restaurant in the eastern Province.
After one year I got the chance to work at the new opening of Nozomi in Riyadh as Executive Sous Chef at first and promoted as a Head Chef after 3 months from the opening.