01 Jun 2023
Ensuring Food Safety in Saudi Arabia: Cotecna's Crucial Role and Expert Insights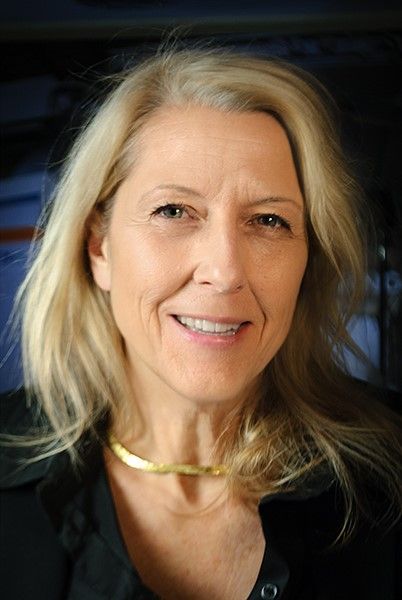 In the realm of food safety, Cotecna has emerged as a key player by leading a vital role in not only raising the bar on what the standards should be but also ensuring that they are met at the highest level. In an exclusive interview with Léna Södergren, Vice President of Verification of Conformity at Cotecna, she sheds light on the company's crucial role in maintaining food safety in Saudi Arabia, and the future trends to look out for in the industry.
According to Södergren, "Cotecna is an approved certification body from GAC and notified by SFDA for issuance of product certificates and, shipment certificates." She adds, "Currently, SFDA has regulated several food products from various countries of origin (India, Jordan, Egypt, Sri Lanka, Sudan, and Somalia) where Cotecna provides testing, inspections, and certification to ensure compliance." Notably, Cotecna has partnered with SFDA in performing food safety and Halal compliance audits for slaughterhouses in France. Cotecna also presented a study on pesticide residues of fruits and vegetables from various countries of origin (India, Pakistan, Sri Lanka) with the help of their proprietary state-of-the-art testing facilities.
Cotecna's Role in Ensuring Food Safety in Saudi Arabia:
When asked about Cotecna's role in ensuring food safety in Saudi Arabia, Södergren highlighted their status as an approved certification body by GAC and notification from SFDA. She explains, "As a Conformity Body, Cotecna reviews the product's files and specifications to identify the applicable local Saudi standards and regulations to be applied and followed for the upcoming inspection, sampling and testing. The physical requirements will for example cover labelling shelf life, nutritional facts, and health and nutritional claims. While test parameters will cover pesticide residue, microbiology, contaminants and toxins. All this is to ensure the safety of the product.
Advice for Ensuring Compliance with Saudi Arabia's Food Safety Regulations:
Offering advice to food producers, traders and exporters, Södergren says, "Research the regulations: Make sure you understand the food safety regulations that apply to your products in Saudi Arabia." She suggests starting by consulting the Saudi Food and Drug Authority (SFDA) website for relevant information. She continues, "Obtain necessary certifications: Depending on the type of food product you are exporting, you may need to obtain specific certifications such as halal certification or SFDA certification. Ensure that your products meet these requirements before exporting to Saudi Arabia." Södergren further emphasises the importance of paying attention to details in packaging information, particularly with labels, stating, "Label your products correctly: Saudi Arabia has strict labelling requirements for food products, so it's essential to make sure your product meets the specific standards." Furthermore, she says: "Saudi Arabia has a list of approved food additives and ingredients, so make sure that your products meet these requirements that are not necessarily the same as you might have in your local marketplace.". Lastly, she highlights the importance of conducting regular testing, saying, "It's essential to conduct regular testing of your products to ensure they meet the required safety standards." She recommends working with a trusted laboratory or Conformity Body to perform tests on products before exporting them to Saudi Arabia.
The Evolution of the Global Food Safety Industry and Future Trends:
Reflecting on the changes in the global food safety industry over the past decade, Södergren discusses tougher regulations on long-term risks and the consolidation of food safety laboratories. She emphasises the rising importance of authenticity and the need for new approaches to detect and combat counterfeiting and adulterations. Looking ahead, she predicts continued growth in regulations and the emergence of technologies that provide rapid information within the food chain, such as the Internet of Things. Södergren also highlights the growing concern for sustainability and transparency, with consumers demanding more information about foodstuffs' ingredients, traceability of origin, and authenticity.
Cotecna's pivotal role in ensuring food safety in Saudi Arabia, as expressed by Léna Södergren, showcases the company's commitment to upholding the highest standards. With their expertise, certifications, and meticulous verification processes, Cotecna significantly contributes to the maintenance of compliance with Saudi Arabia's food safety regulations. As the global food safety industry continues to evolve, Cotecna remains at the forefront, utilising advanced technologies.
For those seeking a deeper understanding of the F&B industry in Saudi Arabia and the latest regulations and trends, join Léna Södergren and other industry experts on stage at the Saudi Food Summit. Don't miss the opportunity to stay informed and network with key players in the F&B industry at The Saudi Food Show this June 20-22, 2023 at The Riyadh International Convention & Exhibition Center.