15 Jun 2023
Exclusive Interview with Jerome Laredo, President & Co-Founder of Deliverect, on the Future of the F&B Industry in Saudi Arabia Through Digital Transformation and Innovation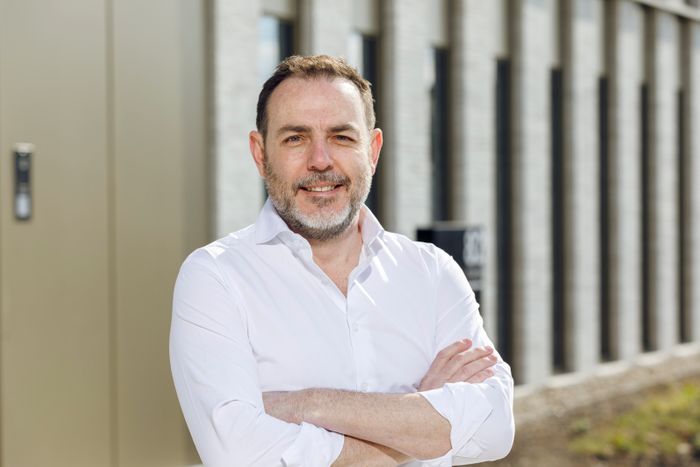 In an exclusive interview with Jerome Laredo, President and Co-Founder of Deliverect, this leading technology expert reveals the inspiration behind the creation of the unicorn-level software platform, and its profound impact on the food and beverage (F&B) industry. Laredo's insights shed light on the key digital innovations and emerging trends shaping the industry, and he emphasises the vital role of Deliverect in driving the industry's transformation. As the F&B landscape continues to evolve, Laredo explains how Deliverect's menu digitisation and robust insights go beyond delivery to enhance cost-effectiveness by providing valuable stock management insights, and streamlining reordering processes. With a clear and powerful vision for the future, Laredo shares Deliverect's goals and aspirations for the next five years.
"We had identified that with the growth of delivery channels such as Uber Eats, Deliveroo, or Hungerstation, restaurants would need a platform to support them to do business online in an efficient way," Laredo says, speaking on the inspiration behind the creation of the company he co-founded. Inspired by this realisation, Laredo and his partners launched Deliverect as a platform dedicated to helping F&B businesses manage digital orders and delivery seamlessly.
How does Deliverect drive F&B digital transformation and revolutionise the dining and retail industry?
Deliverect enables players in the F&B and retail industries to centralise and manage their orders more efficiently, leading to improved operational processes and enhanced customer experiences. We empower restaurants by simplifying their order management process, by consolidating incoming orders from multiple delivery platforms into a single interface and one POS system. This eliminates the need for manual order entry, reduces errors, and saves time for restaurant staff.
By automating order handling, businesses can focus on preparing and delivering orders promptly, leading to faster service and increased customer satisfaction. This also allows businesses to connect their online and offline operations seamlessly, ensuring that orders from various channels are automatically synchronised with the restaurant's existing systems.
We equip businesses with real-time data and analytics, giving them valuable insights into their delivery operations. This includes order volume, peak times, popular menu items, and customer preferences. By leveraging this data, businesses can make data-driven decisions, optimise their menus, adjust staffing levels, and improve overall operational efficiency. Deliverect enables businesses to efficiently manage multiple delivery platforms, creating new revenue streams and driving growth.
What are the key digital innovations or emerging trends that you believe will have a profound impact on the future of the F&B industry, particularly in terms of digitisation and delivery?
Automation has been around in manufacturing and food processing for some time, but it hasn't been as important for restaurants. That's changing. Operators are looking into automation, robotics, and AI in response to high labour costs, staff shortages, and menu inflation. These technologies automate specific tasks or, at the very least, eliminate a few steps for staff. As a result, they increase efficiency and product consistency, helping you offer better service.
Additionally, the F&B industry is taking to Artificial Intelligence. While you may think AI sounds a bit extreme, some smart kitchen technologies are relatively simple, easy to implement, and already commonly used. Just think about automatic conveyor belt ovens for pizza, kitchen display systems (KDS), and intelligent appliances like dishwashers and freezers.
One of the most versatile and powerful ways restaurants can use AI is by utilising AI-powered language models like ChatGPT. These models can be used for various tasks, from automating customer service to creating engaging content for your restaurant's website and social media channels.
The demand for contactless processes has been growing considerably since the onset of the pandemic. Mobile ordering, payment apps, and QR code menus offer plenty of benefits for food businesses and their customers. They help increase table turnover, optimise your operational flow, and give you access to customer data, helping you build a meaningful connection with guests. On the customer's side, going contactless ensures more secure payment transactions, increased order accuracy, and an overall improved dining experience.
Deliverect operates across multiple markets. Have you observed any notable differences in the adoption of digital transformation, and the impact on the F&B industry across different regions or countries, in comparison to the Saudi market?
The Saudi market is a unique market in all aspects generally and in F&B specifically, given it is one the biggest countries in the region when it comes to size and population, with a significant purchasing power. All of this indicates a continuously growing market. Out of the differences between other markets and the Saudi market, technology adoption plays an important role. We have been noticing a huge trend towards technology in the Kingdom, backed up by enormous efforts in enhancing infrastructure. Which resulted in a big shift in the customer behaviour as well.
Cloud kitchens have gained considerable momentum, especially in the Kingdom. How do you envision the growth of this segment unfolding, and what role do you believe partners play in the success of cloud kitchen operations?
Dark kitchens are becoming increasingly popular in Saudi Arabia, and businesses are beginning to take advantage of the revenue opportunities they provide. With the growth of the delivery industry, dark kitchens are becoming more and more profitable, and offer a viable option for businesses looking to expand. By creating multiple brands under one dark kitchen, F&B businesses can tailor their offerings to meet the needs of different markets.
Saudi Arabia is well-positioned to take advantage of the growth of dark kitchens, as the country hosts several global events that attract tourists and create additional growth opportunities.
A study Deliverect conducted in partnership with Qoot indicated that the onset of COVID-19 drastically changed consumer habits, driving shoppers to buy and sell more online, resulting in a surge for dark kitchens. Technology and digital platforms improvements around this time further propelled the industry's growth.
Gen-Z is particularly open to global cuisines and often leaves reviews on digital platforms. This has created an opportunity for dark and cloud kitchens to introduce additional brands and scale up to meet the demand for different cuisines. However, despite Gen-Z's interest in international cuisine, Deliverect found that Millennials are the driving force behind the restaurant-to-home trend. In fact, this category is expected to be a $500 billion global market by 2026, with an annual growth rate of 8.29 per cent.
In your expert opinion, why are Deliverect's menu digitisation and insights vital for restaurant partners? How does a robust digital menu go beyond delivery to enhance cost-effectiveness by providing valuable stock management insights and streamlining reordering processes?
At Deliverect, we're all about helping our customers manage online delivery in the most efficient, time-saving way. That's why our solution comes with an easy-to-use menu builder, which makes it possible for restaurants to adjust their menus for multiple delivery channels and locations all in one place.
One of our menu builder's most-used features is menu duplication. Restaurants can duplicate their regular menu, adjust prices, and include special combo deals on dishes popular among this audience, and then push this special menu live every day at the restaurant's prime time.
Restaurants can even adjust the name of dishes, personalising them to appeal even more to their target customers. The Deliverect platform enables restaurants to easily experiment with new menu items, descriptions, names and so on.
Our reports allow the analysis of restaurant's sales to define peak and off-peak periods. This data can be used to lift sales during calm times, for instance by playing with new dishes, lower prices, combo deals and promotions.
As one of the esteemed speakers at The Saudi Food Summit, what can we expect from your contribution to the panel session? And in your opinion, why do you believe that now is the right time to enter the Saudi market?
I feel privileged to be invited to this forward-thinking event, and I am very keen to find out more about how F&B operators in the Kingdom are building successful businesses. The adoption of new technologies in the GCC region has been incredible, and I look forward to bringing back some of the learnings to our other regions.
Looking ahead, what is your vision for the future of the F&B industry in Saudi Arabia, and how do you see Deliverect contributing to this vision? What are your goals for Deliverect in the next 5 years?
The future of the food and beverage (F&B) industry in Saudi Arabia looks promising, with several trends and developments shaping its growth. Here are some key aspects to consider:
Growing Market Size: Saudi Arabia has a large and affluent population, with a significant portion of the population comprising young consumers. As disposable incomes rise and lifestyles change, the demand for diverse food and beverage options is increasing.

Health and Wellness: There is a growing awareness of health and wellness among consumers, leading to a shift towards healthier food choices. This trend has created opportunities for businesses offering organic, gluten-free, vegan, and other health-focused products.

Technology Integration: The F&B industry in Saudi Arabia is embracing technology to enhance customer experiences and streamline operations. This includes the adoption of digital ordering systems, mobile apps, online delivery platforms, and cashless payment methods.

Delivery and Online Ordering: The COVID-19 pandemic accelerated the demand for food delivery services, and this trend is likely to continue in the future. Online ordering platforms and third-party delivery services have gained popularity, enabling restaurants and food establishments to reach a wider customer base.

Sustainability and Local Sourcing: There is a growing emphasis on sustainability and environmental consciousness in the F&B industry. Consumers are increasingly interested in locally sourced and ethically produced food and beverages. This has led to the emergence of more sustainable and eco-friendly practices in the industry.

Culinary Diversity: Saudi Arabia is becoming more diverse in terms of cuisine, with a rising interest in international flavours and concepts. This trend has created opportunities for global restaurant chains and independent businesses offering a variety of international cuisines.

Tourism and Entertainment: Saudi Arabia is actively promoting tourism and entertainment, including hosting major events and developing entertainment destinations. This presents opportunities for the F&B industry to cater to a larger tourist population and offer unique dining experiences.


Regulatory Reforms: The Saudi government has implemented reforms to encourage foreign investment and entrepreneurship in the F&B sector. This includes initiatives to simplify licensing procedures and support small and medium-sized enterprises (SMEs), fostering innovation and growth in the industry.
Overall, the future of the F&B industry in Saudi Arabia is characterised by a combination of factors such as changing consumer preferences, technological advancements, sustainability, and a focus on providing diverse culinary experiences. Businesses that can adapt to these trends and deliver high-quality products and services are likely to thrive in the evolving market.
To learn more about Deliverect's success story, hear directly from Jerome Laredo, President and Co-Founder of Deliverect, at the Saudi Food Summit during #TheSaudiFoodShow from 20-22 June 2023.