01 May 2023
Japan certified to export halal Kobe beef to Saudi Arabia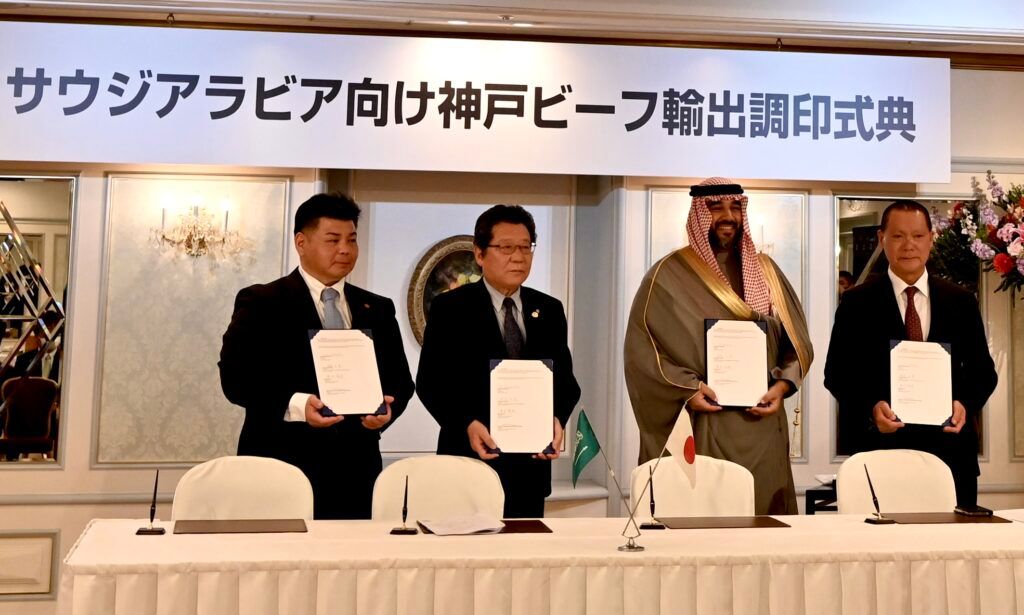 TOKYO: Japan has become the third country certified to ship beef to the Muslim world including Saudi Arabia.
The certification for the Kingdom was confirmed at a signing ceremony attended by Prince Faisal bin Bandar bin Sultan Al-Saud and Tomoshige Kanzawa, president of the Kobe Beef Marketing and Distribution Promotion Association.
Beef in Saudi Arabia can only be eaten if it is processed in a way prescribed by religious rules and is certified as halal. Saudi company Fam Al-Ghidha was appointed as an authorized halal Kobe beef distributor for 13 Arabic-language countries.
Prince Faisal traveled to Japan to sign the contract and tasted Kobe beef. The ceremony was also attended by Hyogo Prefecture Gov. Motohiko Saito and Masao Imanishi, the deputy mayor of Kobe City.
In October last year, the meat center in Sanda City in central Japan met the standard of halal certification for the first time in the country.
This year, 145 head of halal Kobe beef are scheduled to be shipped to Saudi Arabia.
In addition to the Sanda Meat Center, Kumamoto Chuo Meat Center and Sugimoto Honten, both based in southern Japan, have also been approved to export beef to the Kingdom of Saudi Arabia.