11 May 2023
MJS Holding, leading the restaurant scene toward Vision 2030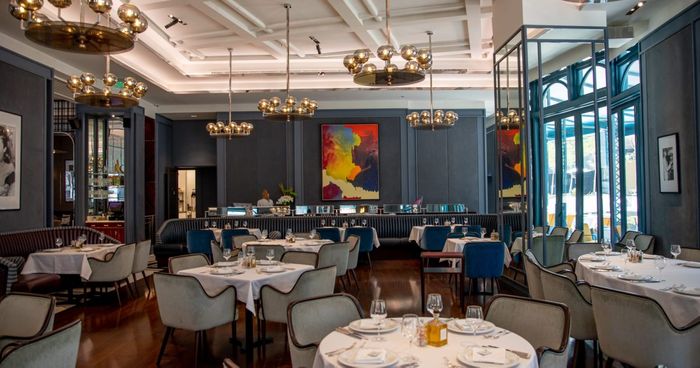 MJS Holding, a leading hospitality group, continues to make strides in the restaurant scene by bringing its unique blend of innovation and tradition to the forefront. We take a closer look at the company renowned for its commitment to quality and excellence and the gurus behind it who have been instrumental in shaping the restaurant industry in Saudi Arabia.
As the Kingdom of Saudi Arabia steams ahead with Vision 2030, MJS Holding has been a key player in helping to shape the future of the country's food and beverage industry. The company is recognized for developing and operating high-quality restaurants throughout KSA and is credited with being the first to attract some of the world's leading luxury and lifestyle restaurants to the kingdom, as well as being recognized as a pioneer in Saudi's F&B market. The company's mission is to position the kingdom as a leading player in the global restaurant scene and actively support Vision 2030.
Mohammed A. Jawa founded MJS Holding. With two decades of experience owning and operating renowned restaurants, Jawa has successfully attracted international luxury and lifestyle restaurants to the kingdom. He is also recognized as being the first to partner with the Azumi group — an award-winning global restaurant business with a portfolio that includes Zuma London, ROKA , ETARU, Oblix at The Shard, and INKO NITO, Paris Society group — a key player in the hospitality industry in France with a portfolio of some 50 exceptional venues — and other international restaurants and brands, such as Mr. Chow and Amazonico. His work continues to add a new dimension and expertise to the future of the Saudi hospitality industry. In a statement, Jawa said: "It has always been a dream of mine to witness the kingdom reach this point in its development".
MJS Holding's CEO, Milad Nassereddine, has worked in hospitality and F&B for over 30 years. He is known for being involved with 70 restaurants and the opening of numerous concepts around the region. He continues to honor his father's culinary legacy and experience that sprung over 50 years.