12 Jun 2023
How people in Saudi Arabia really eat: Delivery vs dine-in, favourite cuisines and more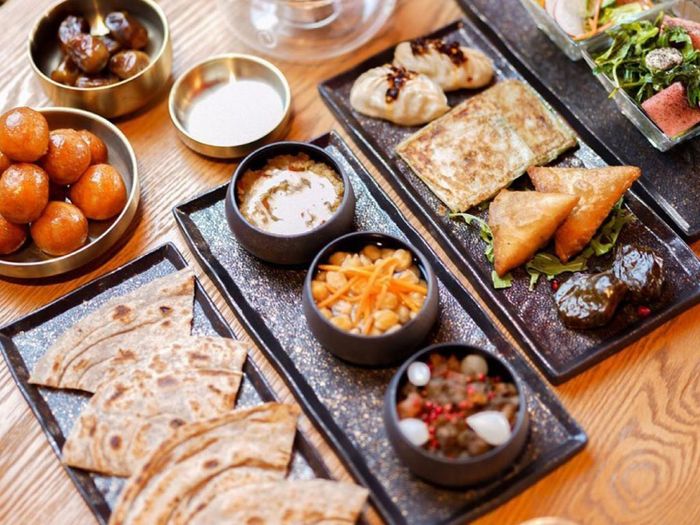 Saudi Arabia's dining landscape is undergoing a remarkable transformation, driven by Vision 2030 and the nation's economic growth. As the largest food service sector in the Middle East, valued at SAR49 billion (according to Fortune Business Insights), the Kingdom offers a thriving restaurant scene. While local brands dominate the market, the influx of international franchises and the rising popularity of food delivery apps are reshaping the way Saudis dine.
Booming restaurant scene
Saudi Arabia's restaurant industry is flourishing, with a diverse mix of local and international establishments. Although international franchises are gaining ground, especially with the influx of expats, homegrown brands still account for a significant majority. In Riyadh, for instance, according to global consultancy Knight Frank, 68 percent of restaurants in lifestyle retail outlets are locally-owned, highlighting the enduring popularity and success of Saudi-owned ventures.
Dining preferences: Dine In or Take Away?
The rise of food delivery apps has transformed dining habits in Saudi Arabia. Valued at US$511 million in 2021, the food app delivery market is projected to grow at an annual rate of 10 percent until 2026. This growth is indicative of the increasing preference for the convenience of ordering food for delivery.
However, a survey conducted by Knight Frank indicates that a majority of respondents (51 percent) still prefer going out to eat, while 27 percent opt for ordering in. A smaller proportion (22 percent) shows a preference for cooking at home, showcasing the changing attitudes towards eating out.
Generational gap
Generational differences play a significant role in shaping dining habits. Older respondents (over 45 years) tend to prefer cooking at home (43 percent) compared to younger individuals (under 25 years) with only 20 percent opting for home-cooked meals.
In terms of takeaways, 41 percent of younger respondents prefer ordering in, while among those over 45 years, the figure drops to 14 percent. These findings highlight the evolving dining preferences of younger Saudis who are more inclined towards the convenience of dining out or ordering food.
Income and dining choices
Income levels also influence dining choices in Saudi Arabia. Those with higher incomes (over SAR40,000 per month) are more likely to dine out (64 percent), while individuals with lower incomes (less than SAR10,000 per month) prefer cooking at home (36 percent).
As income rises, the percentage of households choosing home-cooked meals decreases, indicating a stronger inclination towards dining out among higher-income brackets.
Khaleeji cuisine takes the lead
Saudi Arabia has a rich culinary heritage, and older respondents (45+ years) showcase a strong preference for regional cuisine. Arabic food tops the list as the favourite, followed by Lebanese and Turkish cuisine.
In contrast, younger respondents show a preference for Asian cuisine, particularly Japanese food. However, as age increases, the popularity of Asian cuisine declines. Notably, Japanese restaurants account for only five percent of dining establishments in lifestyle-led retail developments in Riyadh, while restaurants offering international menus dominate the scene.