02 May 2023
Saudi vegan chef Ola Kayal is out to start a food revolution — one scoop at a time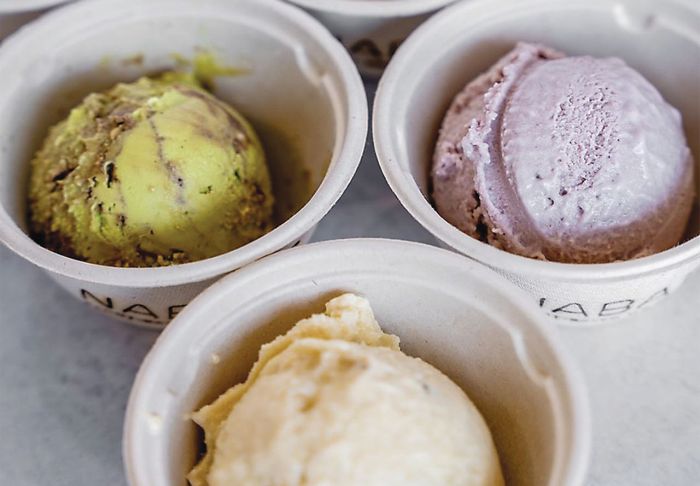 JEDDAH: Vegan chef Ola Kayal, a trilingual Saudi national with two degrees, has trained at a three Michelin star restaurant in Europe and successfully launched a plant-based ice cream business in the US — all before the age of 30.
Now, she is bringing her knowledge and passion for sustainability back to her hometown of Jeddah, with dreams of starting a food revolution and creating a healthy-eating haven.
Kayal opened her first shop, Nabati, in Miami, Florida, six months before the pandemic hit and managed to stay in operation amid the restrictions. She is launching her second outlet in Jeddah.
"I chose the name Nabati because I wanted the name to really be a representation of my roots. I decided to start this brand not in Saudi Arabia, so I really wanted to have that Arabic connection and a name that would represent where I'm from and what I'm bringing to the world," she told Arab News.
Since returning to the Kingdom full time a few months ago, she has run a pop up at a popular local space.
"Homegrown at Hayy Jameel felt like it was the right place to start since I was coming back to my hometown. I wanted it to be a place that represents Saudi artists. It's a hub where like-minded people can learn from each other and work together," she said.
Her ice cream is cashew and coconut based, sweetened with maple syrup and coconut sugar, and is guilt-free indulgence. There is no refined sugar, gluten or soy, so the all-natural treats are nutritious as well as delicious. Since she avoids using starches and emulsifiers, her ice cream is a little bit temperature sensitive.
"But, you know, the good things in life are worth waiting for. So, the benefit of that is that you can travel long distances without it melting. But the little bit of a downside is that you do have to wait a little bit before you eat it from your freezer," she told Arab News. "It does teach you patience."
Recalibrating unhealthy eating habits is only one part of her mission. There is also another benefit to doing things her way.
"I've had a few people tell me that they have diabetes type II and they're like, you know, I had a full serving of your ice cream and I didn't have to adjust my sugar levels," she said. "My ice cream is diabetic-friendly. I mean, I don't recommend you consume large amounts — the key in life is balance."
While she is now the new kid in the vegan space in Jeddah, her story started decades ago.