18 May 2023
SUBWAY'S WINNING FORMULA IN SAUDI ARABIA - Exclusive Interview with Efe Celik, the Territory Director – MEASA of Subway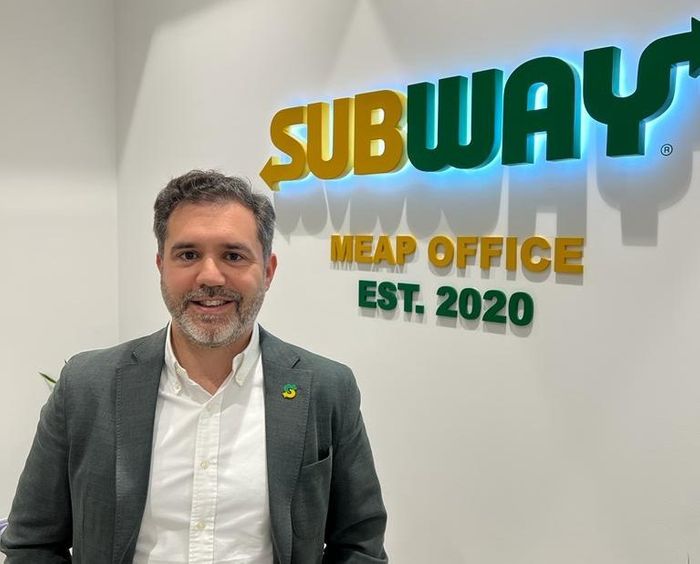 Saudi Arabia, with its rich culture and diverse preferences, presents a unique challenge for international food and beverage brands seeking success in the region. Subway, the global sandwich giant, has managed to adapt to the local culture and cater to the tastes of Saudi consumers by implementing a winning formula. In an exclusive interview with Efe Celik, the Territory Director for the Middle East, Africa, and South Asia (MEASA) region, we delve into Subway's strategies and initiatives that have propelled its success in The Kingdom.
"Subway is on the constant lookout for innovations that are very unique, to the KSA consumers," Celik explains. "We need to really understand that KSA consumers are unique and develop solutions that meet their evolving needs."
Understanding the importance of gathering and community in Saudi Arabian culture, Subway introduced catering platters that offer a variety of healthier choices in sustainable carton packaging. According to Celik, this ensures that Subway is "part of this occasion, with our catering Platter offering variety and healthier choices in sustainable carton packaging – [there is] something for everyone.
Localisation plays a significant role in Subway's approach to Saudi Arabia. Celik notes that Subway's MFZ partner, Cenomi, has taken over the supply chain, localizing ingredients to suit the KSA market. "Products like [our] Fajita and Breaded chicken are unique to the KSA region that were created based on the demand in the market," he states.
When discussing the key success factors for food and beverage brands in Saudi Arabia, Celik emphasizes the importance of innovation and consumer-centric strategies. "It is important to keep on innovating and putting our consumers at the heart of everything we do," he says. "We need to really understand that KSA consumers are unique, and develop solutions that meet their evolving needs."
Celik also highlights the significance of embracing Saudi consumers' love for their country, while aligning with the brand's values. "KSA consumers have a strong national pride, and it's important to ensure you embrace that day in and day out, while ensuring your brand values and communications are in line," he explains.
In terms of expansion, Subway aims to become accessible to every neighbourhood in the MEASA region. "We want to be in every neighbourhood around the region— being accessible is key for the brand's expansion," states Celik. The company has already signed four MFZs in the MEASA region, with further plans for expansion on the horizon.
To attract customers in Saudi Arabia, Subway has implemented various marketing and promotional initiatives. Celik highlights their recent World Cup activation as an example, where they partnered with renowned Bein sports commentator Hafiz Dharaji, to engage with football fanatics and create an association with the excitement of the event.
Ensuring quality and consistency across all locations in Saudi Arabia is a top priority for Subway. Celik reveals that the company has implemented a program called REV, which involves external auditing partners, including global partner Ecosure. These partners conduct regular visits to maintain world-class operations, while Subway's own partners also focus on operations at the store level.
Underpinning its forward-thinking strategies, Subway's winning formula in Saudi Arabia lies in its ability to adapt to the local culture, innovate for unique preferences, and embrace the national pride of Saudi consumers. With a commitment to quality, accessibility, and customer-centric initiatives, Subway continues to solidify its position as a leading food and beverage brand in the region.
To learn more about Subway's success story and hear from Efe Celik himself, don't miss the opportunity to meet him at The Saudi Food Summit during #TheSaudiFoodShow from 20-22 June 2023.
Register now and be part of this extraordinary event, where industry experts and innovators come together to shape the future of the food and beverage industry in Saudi Arabia.